Equinox by Work Anyware founders Charlie Foote and Justin Gallagher were early adopters of the growing business philosophy: Servant-Leadership. In 2017, they established the community interest company NSLC3 with the aim to build a collective of like-minded professionals, and have been hosting annual Servant-Leadership conferences in the North of England ever since.
As a Servant-Leadership company ourselves, we at Equinox by WorkAnyware were delighted to host this year's Northern Servant-Leadership conference in our newly renovated Leeds office. The day featured a series of stimulating talks and workshops led by company leaders who implement the Servant-Leadership philosophy in their businesses.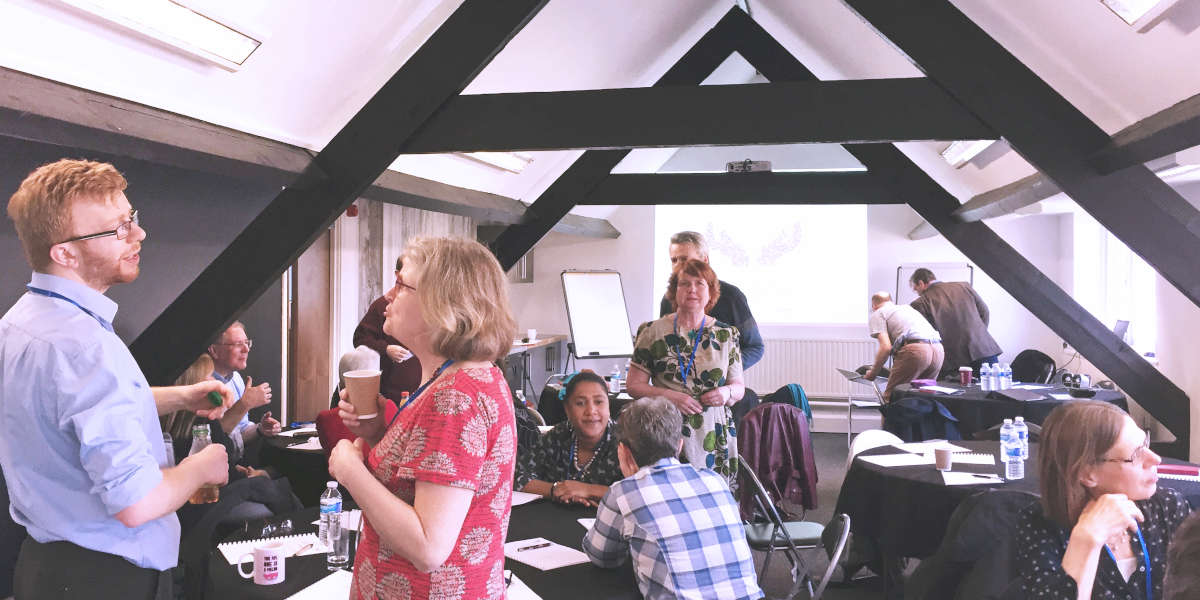 In the following paragraphs, we combine the knowledge gained from our experience as a Servant-Leadership company with insights from the 2019 Northern Servant-Leadership Conference to create a guide for applying the Servant-Leadership philosophy in your business.
What is Servant-Leadership?
At the core of Servant-Leadership is the desire to serve the needs of both the employees and the wider community. The traditional 'leader first' mentality is driven by the desire to acquire more power and material possessions. Conversely, a 'servant first' leader places the growth and well-being of the people and communities to which they belong at the centre of their actions and decision making.
Servant-Leadership is also aligned with the growing business function of Corporate Social Responsibility (CSR). As consumers become more conscious of how organisations' actions affect the wider community, proactive companies are now implementing CSR strategies that ensure they reinvest into the communities that enable their business to exist.
In short, The Greenleaf Centre for Servant-Leadership defines Servant-Leadership as a "philosophy and set of practices that enriches the lives of individuals, builds better organizations and ultimately creates a more just and caring world." How do you accomplish this lofty goal? We believe this can be achieved by reinvigorating three main areas of your organisation.
The Organisational Hierarchy
One of the ways we apply the Servant-Leadership philosophy here at Equinox is by redefining the role of a 'Manager'. We have created a loose hierarchy that enables our managers to be team leaders, whose focus is on providing each member of the team with the guidance and assistance they require, rather than simply passing on tasks for them to complete.
This loose hierarchy also empowers employees from all levels of the business to share their ideas and be heard. Flipping the traditional hierarchical corporate structure has proved fruitful for many businesses, from SMEs to large corporations. The late Steve Jobs even advocated the practice, commenting: "It doesn't make sense to hire smart people and tell them what to do; we hire smart people so they can tell us what to do".
The Hiring Process
Every individual is unique with varying needs. Some people would prefer to work for an organisation that follows the traditional hierarchical structure, with a goal of climbing the predefined corporate ladder.
We negate clashes with our employees by being wholly transparent about our company structure in the initial interview. We believe that a job interview is as much about the candidate finding the correct fit for them, as the employer finding the right person for the role.
In the later stages of the hiring process we also distribute Briggs-Myers personality tests to candidates, while this doesn't affect the outcome of their job application, it does enable us to learn their individual workplace strengths and weaknesses based on their personality type, so that we can help ensure we provide a working environment that is best suited to their personal needs.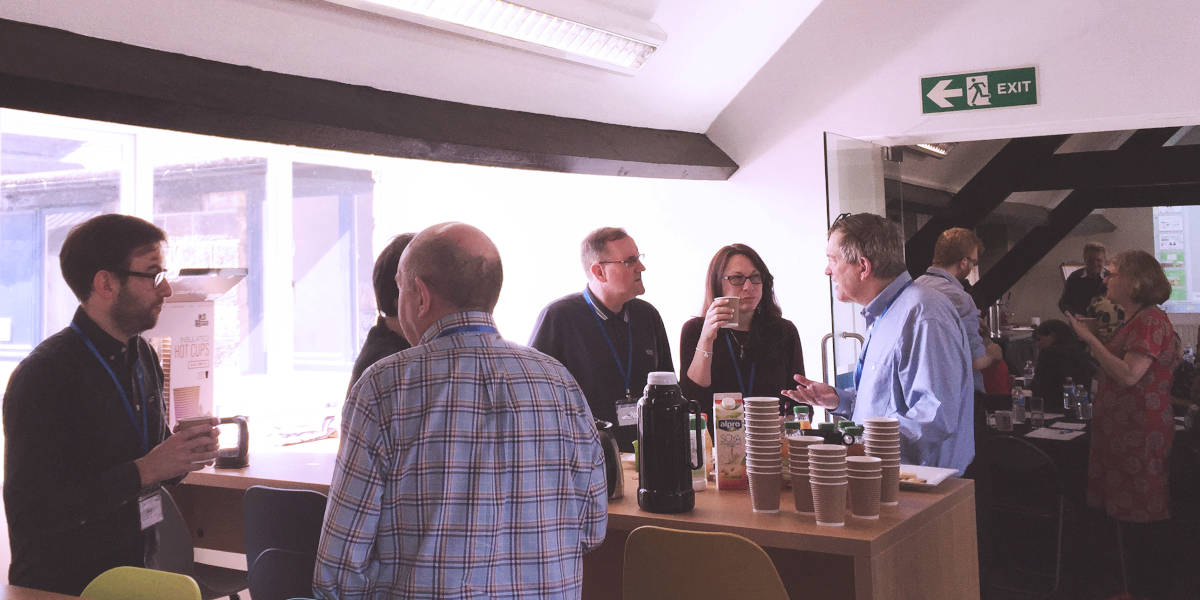 Day-to-day Operations
A primary difference between a Servant-Leadership company and its non-servant- oriented counterparts is the day-to-day actions of the workforce. Rather than relying on managers to monitor the actions of their subordinates, we believe in empowering our employees to dictate their own daily itineraries.
We use flexible working hours, and have found that giving our employees a choice as to when they start their working day leads them to utilize their most productive hours of the day.
We also have unlimited breaks, with a creative break-out space fitted with musical instruments, gaming consoles, and a ping-pong table. Our employees often find that when they return to their desk after taking a break, they are better able to conjure creative solutions to the problems that they are working on.
We have found that our employees continue to be productive under these freeing conditions, as long as the three requirements for motivation are met:
Purpose – people need to know what they are doing and why.
Autonomy – people need to be able to have a say.
Mastery – people need to have an opportunity to get better at what they do.
The introduction of our Equinox Graduate Scheme has positively impacted our employee motivation. During the three month scheme, each graduate will spend one month in each of the three main areas of the business: Client Services, Data Migration, and Software Development. After completing the Graduate Scheme, they will then choose which area of the business they would like to work in. This method enables us to uncover the broad range of talents that each employee possesses, and help them develop and evolve these in their professional role.
However, this focus on personal development doesn't stop once their full time role begins. In our one-to-one employee reviews, our team leaders will work with each team member to ensure their role continues to be fulfilling and rewarding, in line with their professional and personal ambitions.
This is how one of our employees described what it is like to work for a Servant-Leadership organisation:
"The biggest difference, I would say, is the lack of micromanaging. My team leader doesn't provide me with a list of things to do every day. I am trusted to do my job to the best of my ability, which in turn motivates me to do even more. I am free to expand my role into areas of the business that I am interested in, rather than having a strict set of role parameters that I must stick to. Both team leaders and directors often approach me, not telling me to do something, but asking if they can do anything to help me. This improves the relationships within the team and makes me grow as a person. In return, I perform better and do a better job for the organisation."
Equinox by WorkAnyware was founded with the fundamentals of Servant-Leadership in mind. As a company, we believe that our most valuable resource is our people, and that our collective team spirit, enthusiasm, innovation, and energy is what makes us successful.