What's All The Fuss About?
National Customer Service Week (NCSW) is an international celebration of Customer Support! From 7th-11th of October, NCSW is a chance to recognise and appreciate the hard work Support Teams put in every day to provide the best service they can across all businesses and organisations.
As an industry, Customer Support has not always had the best reputation. In the past (and still in some organisations today), customer service is stereotyped by long holding times on calls; being passed from department to department with lack of help; hidden Terms and Conditions and a lack of sympathy for issues or feedback raised by customers.
More recently, Customer Support has gained prominence by playing a significant role in the customer decision making process. It has become so important in fact, that it can be the deciding factor in whether a customer decides to do business with an organisation or not.
Online review sites and social media have exposed the level of service and care companies bestow on their customers, putting more pressure on businesses to look after their customer base so they can win and retain clients.
The result: customers are being put back where they should be - at the centre of business decisions!
Our Approach to Customer Support
Here at Equinox by Work AnyWare we strive to provide the best Support possible by listening, understanding and assisting the IP attorneys, secretaries and formalities staff who use our Intellectual Property Management Software (IPMS) to track their deadlines and cases.
We're a relatively small team and have a close relationship with our clients. We like to make our support both personal and meaningful for each user!
On a daily basis, our Support Team assist customers by phone and email, run online and on-site training sessions for new and existing subscribers, work with our development team to resolve issues and implement as many feature requests as possible, and organise our annual London User Conference (which successfully took place on 20th Sept!).
So far this year, we've received over 3000 emails and run 106 hours of training sessions. We've worked hard to reduce the average resolution time of customer queries from 4.91 days to 1.4 days in the last 12 months.
In the last year, our customer base has not only increased, it has extended into new countries too! To support the expansion, we've hired new team members and we now provide 24-hour service so that our clients can get in touch for any out of hours emergencies.
As we grow, we continually face new challenges to maintain and improve our Support. Read on to find out what we have done in the last year to build strong foundations for the future of our Support Team!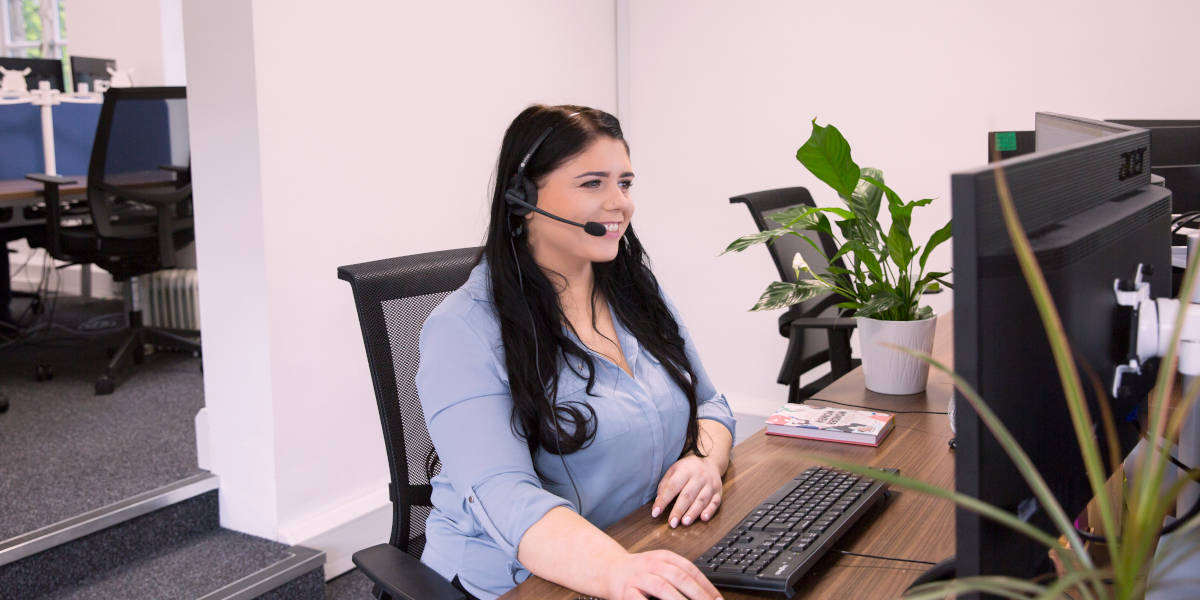 The Three Questions We Asked Ourselves
1. What do our clients want to know?
In the last year we have implemented new ways to track and categorise queries we receive from our clients by phone and email, which has enabled us to see the most common reasons our clients get in touch and any areas where they may need extra help. Using this knowledge, we can start to predict what information new clients may require during their onboarding process; reach out to clients to suggest useful tips before any issues arise; create help content to enable our clients to help themselves; and ensure our team are experts in the areas our customers need us most!
Our data shows that subscribers need our assistance most to run bulk updates in their systems. To help, we've introduced a tool in the latest version of Equinox that empowers our clients to bulk update case information themselves. (Though we're still here to help with and advise on more difficult updates!)
We've found that the Finance functionality in Equinox raises the most questions from our clients (we integrate with Xero, Sage and LEDES software which can take a bit of configuration). We've created guides on how we integrate with Xero to quickly provide answers to any questions.
2. What are our clients feeling?
Although we are always only a phone call away, global statistics indicate that for every client that is unsatisfied and reports an issue, there are 26 additional unhappy clients who choose to not raise their concerns. Because we value our subscribers' happiness, we proactively reach out to all our clients to ask for feedback about their personal experience with Equinox.
In the last year we have sent out surveys so our clients can anonymously tell us how they are feeling at each stage of their journey: after they have completed their onboarding, following any system updates, and at the end of the year.
We've also been improving our internal communications with our development team to feedback issues and pain points our customers are experiencing. Any software users will know that development requests can be frustratingly slow to be implemented, but in the last 3 months we've been able to implement 240 improvements to make our client's jobs easier!
3. How can we help ourselves?
An important part of any team is self-care: knowing what we are capable of, when to push limits and when to re-evaluate and ease the pressure. Support can be demanding, especially when you care as much as we do! We've examined our internal processes to make sure we can provide the high level of service we want to in the future.
Team Integration
Some companies view Support and Sales like chalk and cheese. However, our customer-orientated approach means we integrate our Support and Sales teams to make the transition from prospect to client as smooth as possible. Our Sales reps spend time assisting Support with incoming queries keeping up to date with new features; conversely, our Support team assist with demos to introduce the system they know so well to potential new clients.
Employee Training
We train our Support agents in Equinox, Intellectual Property and Support so they have everything they need to do their job!
Ongoing training in Equinox is provided to all employees so that we are confident when talking to clients about the system.
Two members of our team have sat the CIPA exam this year, whilst two more have completed WIPO's online General Course in Intellectual Property. We've attended support conferences and webinars to stay up-to-date with trends in the Support Community and make sure our service doesn't stagnate.
Read more about why we value training here!
We're Hiring!
With a hiring model in place to make sure we grow in line with our client base, we are looking to invest in our clients' Support – we're looking for two new team members that love Support as much as we do. Check out the link here.
What are we doing next?
As the end of this year is fast approaching, we're working on a number of projects to challenge and help us reach the next level of excellence in our Support…
One key update we cannot wait for is the launch of our new Help Centre, which is scheduled for early next year – watch this space!
All that remains is to extend the appreciation to our Developers, Onboarding Specialists, Marketing and Sales teams that help our Support team provide an excellent service.
And of course, at the centre of it all are our Clients! Whether you have been there from the start or only recently subscribed to Equinox we appreciate all the support, feedback, honesty and laughs you share with us every day!
Are you an existing client? Why not share your thoughts by leaving us a Capterra Review
here
Not an Equinox subscriber? Get in touch here and book your demo today!